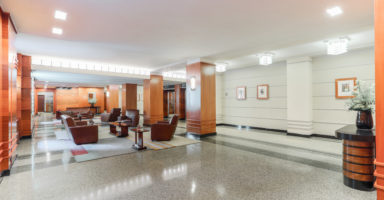 Who We Are
JAMES Development Corporation is a Manhattan-based real estate investment company formed in 1993. Our expertise is in a broad range of real estate disciplines, including investment, development, renovation and asset management across New York City and its neighboring communities.
Our Mission: To Develop and Define New York City Real Estate
We believe in the future of New York City real estate. We are and always will be invested here. We don't sell our properties; we acquire, develop, and hold them, actively increasing their value and that of the market overall. We are always seeking more properties to buy, upgrade and manage.
JAMES Development Corporation's mission is to continually expand our market and remain at the forefront of New York City real estate, an integral part of shaping our city for future generations. Consequently, when we partner with sellers and brokers we are firmly committed to making purchasing a new home a simple and successful experience.
Our Vision: Restoration and Renovation
Our vision is to incorporate the highest caliber of modern renovations, while restoring and preserving the grace and charm of our pre-war, Art Deco, Modernist, Art Nouveau and other historical buildings, many of which are landmarked. We integrate brand-new interiors, with luxury finishes and high-end appliances, into our buildings' superb bone structures to create a harmonious whole for New York City's dynamic, ever-changing market.