MARKET LEADERS IN REAL ESTATE INVESTMENT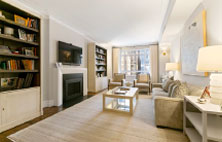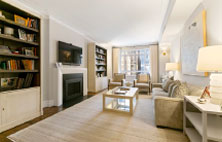 Our Commanding Market Position
JAMES Development Corporation is a market leader in investment, development and management in the constantly-changing New York City real estate world. We understand the markets; their requirements and their trends. We know the types of real estate that are — or will be — in demand in each sector of the area.
As one of the largest holders of unsold units in Manhattan condominiums and co-ops, we own and manage hundreds of residential apartments throughout the tri-state area. Our portfolio includes many landmarked historical buildings, high end luxury condominiums, and signature edifices by renowned architects. Our properties are well-located in prestigious, sought-after neighborhoods, further strengthening our ability to influence the market, not merely react to it.
Our ethics, business acumen, and proficiency with large-scale negotiations all combine to keep us at the vanguard. We have a sterling track record of closing on our deals while fostering a productive relationship with our sellers. In fact, many of the properties we own are repeat acquisitions from the same sellers.
Our Mission as Investors
Our goal is to constantly acquire high-quality iconic properties and increase their value. We believe in the future of New York City, its real estate market, and next generation urban living. We believe that preserving the past means investing in the future; our signature is to integrate old world charm and elegance with new world amenities and modern conveniences to renew our city with fresh energy.
Our Acquisitions and Investment Strategy
JAMES Development Corporation's primary objective is to acquire quality conservative real estate investments which provide opportunities for future appreciation. Our approach has historically been slow, steady and conservative growth, combined with the ability to move swiftly on each individual transaction.
With almost 30 years of experience plus a legal and business background, our knowledge is broad-based. This enables us to quickly identify investment opportunities, rapidly evaluate potential deals from every perspective to select those which will perform best over the long run, and then act promptly to acquire those properties.
We almost never finance purchases — in other words, we generally do not rely on third-party lenders when we acquire property. That's unique in our business, and enables us to move immediately and unfettered when we identify an opportunity we like. Funds are available to close, and closings take place on schedule.
Our Advantages as Owners/Sponsors
Our luxury-renovated apartments require no Board approval, allowing for a quick, seamless transaction because when you work with us, you are working directly with the owner/Sponsor. Furthermore, we have a deep understanding of the way our buildings operate and can thus provide more and better amenities, and at better prices, than similar properties on the market.
As owners, we add notable value to our properties with our renovations. Judicious expenditure of capital on renovation pays back immeasurably in higher property value. When we improve the building, price per square foot rises, increasing property cash flow and infusing the entire real estate market.
Our Recent Acquisitions
Some of JAMES Development Corporation's recent projects include the acquisition of the unsold units at the iconic Manhattan House, The Briarcliffe on Billionaire's Row, the Century Condominium on Central Park West, 215 West 88th Street, and 610 West 110th Street.
Looking Ahead
We are always actively seeking to add to our portfolio. Please contact us to discuss possibilities.