OUR HISTORY AND EXPERIENCE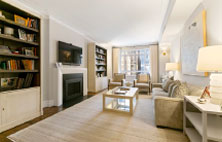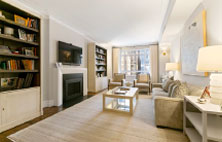 A Commitment to Excellence; a Commitment to New York City
JAMES Development Corporation has been family owned and operated for almost 30 years; ours is a true labor of love. Run by a small, close-knit staff with experience in investing in, developing, and managing properties, we are proud of our intelligence, integrity, market expertise, knowledge of the process, and close relationships with Boards, brokers, and buyers.
We balance being current with design trends in the constantly-evolving market and at the same time maintaining the cohesion and authenticity of each building's aesthetic. Working with leading architects, designers and contractors, we oversee our top-of-the-line renovations; we are involved in every stage. We work quickly, without ever sacrificing style or quality for expediency. That's why buyers prefer our properties.
As a full-service firm active in every facet of every project, we are able to react swiftly; make rapid, informed decisions; and be an integral part of shaping the future of the New York City real estate world.